GLI.TC/H 2011
November 2011 - Enemy, Chicago, IL - Steim, Amsterdam, AN
Modulating Fashions in Fades and Wipes - Chicago
selection from Steim - Amsterdam
Space Madness from the Beyond
July 2011 - Revolution Cycles, Madison, WI - Dfbrl8r, Chicago, IL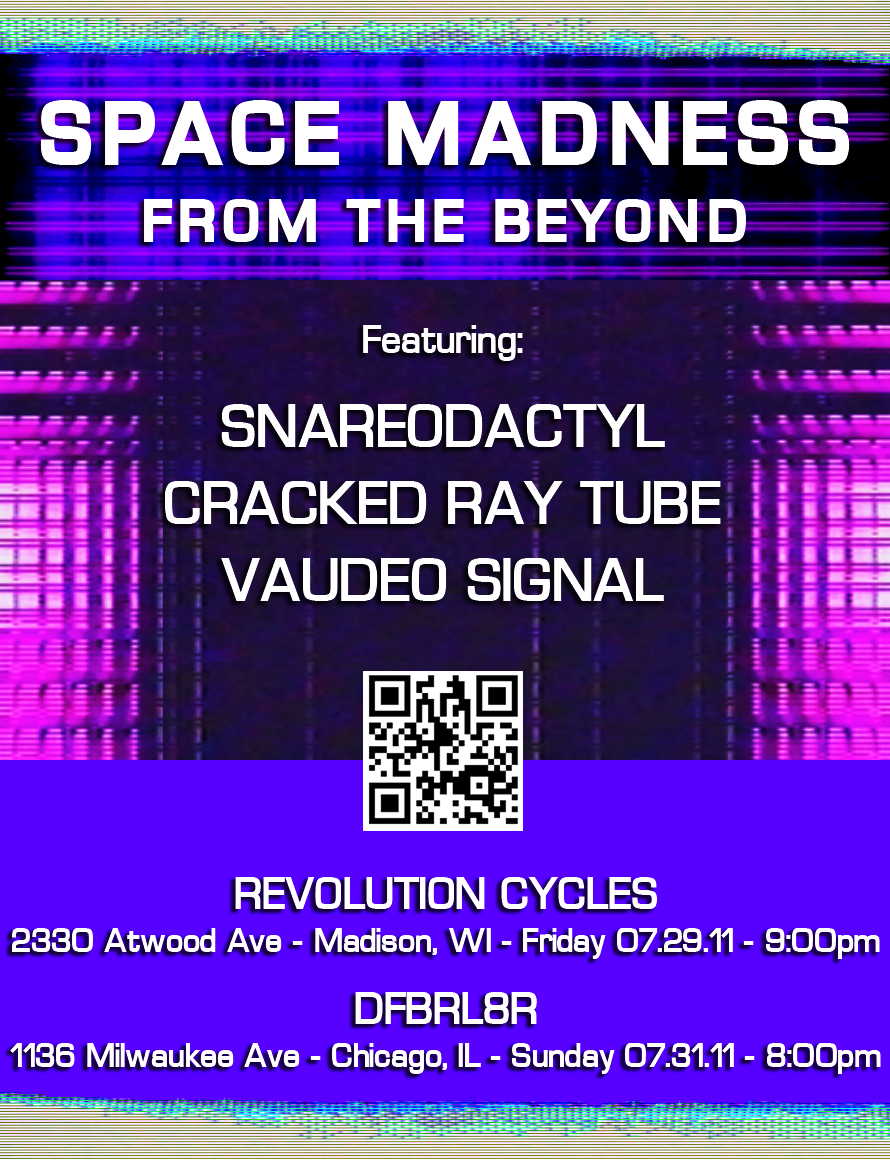 Visit the official show page for information and downloads.
Journey Through the Oort - Revolution Cycles
Dorkbot Chicago
May 2011 - Enemy, Chicago, IL
From the press release:
Vaudeo Signal is an ongoing exploration of the interconnectivity of
sound and light. Media artists and medium hackers Evan Kühl and Ben
Baker-Smith repurpose a variety of aging archaic audio/video hardware
to forge synesthetic experiences.

Join Ben and Evan for a night of throbbing, squelchy, stroboscopic
sound and light - in live performance and Q&A, as well as a screening
of their self-titled 2010 release Vaudeo Signal.

Grotesque signal warfare will commence!
Machined Love
Important Questions About Rain
Strange Electronics 2
May 2011 - Enemy, Chicago, IL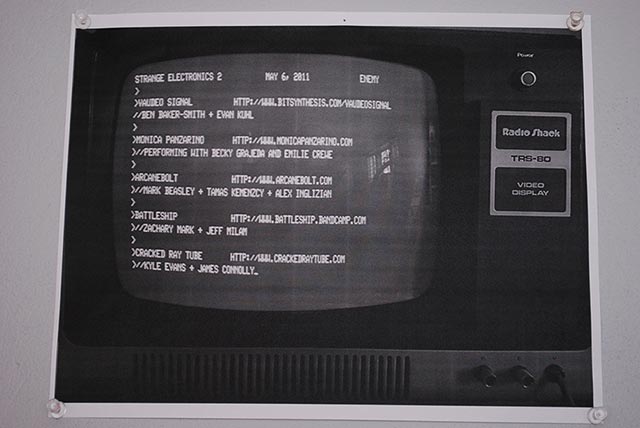 TLVSN #1
January 2011 - Maria's, Chicago, IL
The first in a series of monthly screenings and live shows at Maria's organized by Theodore Darst.
GLI.TC/H
October 2010 - Nightingale Theatre, Chicago, IL
We appear between 4:24 and 4:40 on the video.